To festively celebrate the end of the Da Vinci Project 2020-2021 program, a Comenius Teaching Fellow project conceptualized and lead by Prof. Weckhuysen, a physical reunion was organized for the students and the external partners at Strand Oog in Al (Utrecht).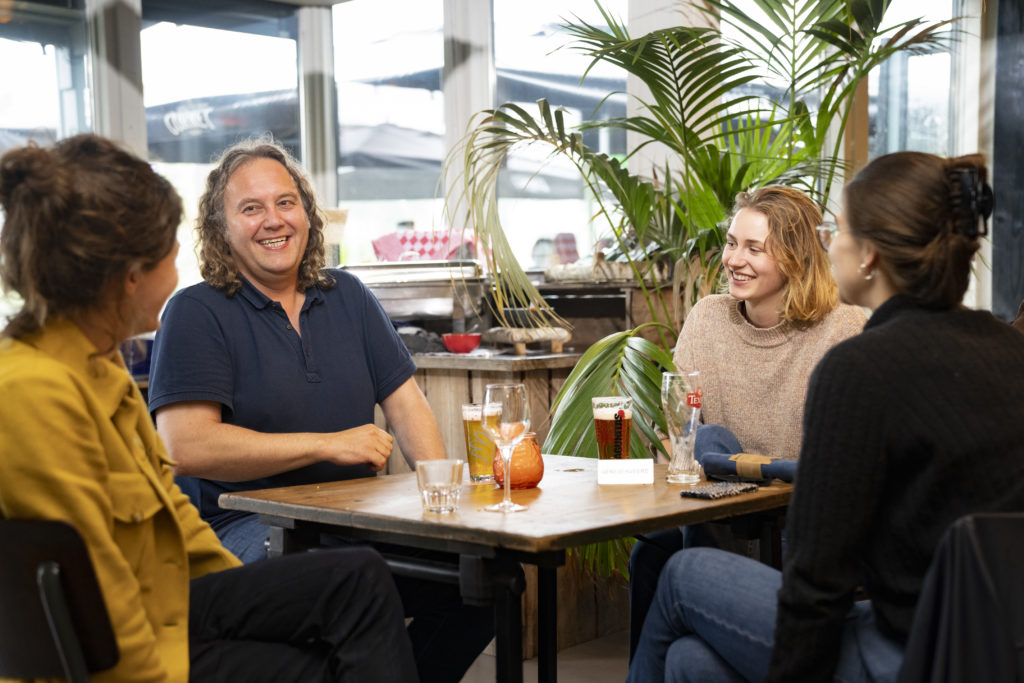 This year marked the second edition of the interdisciplinary honours program, in which groups of students were challenged with finding a solution to sustainability-related problems proposed by external partners. The program employs an active learning-by-doing approach, in which the students are taught how to tackle their assigned problems via Design Thinking. Normally the students would receive workshops on Design Thinking in person by Design Thinking expert Fieke Sluijs, however, due to Covid-19 restrictions, this was not possible. The reunion provided a moment for both the students, as well as the external partners and teachers, to finally meet in person and discuss potential future applications of the prototypes the students designed during the program.
The reunion also provided the opportunity to say goodbye to two highly valued members of the Da Vinci Team, co-designer of the program, Dr. Brianne McGonigle-Leyh and student coordinator, Tess van Eeden.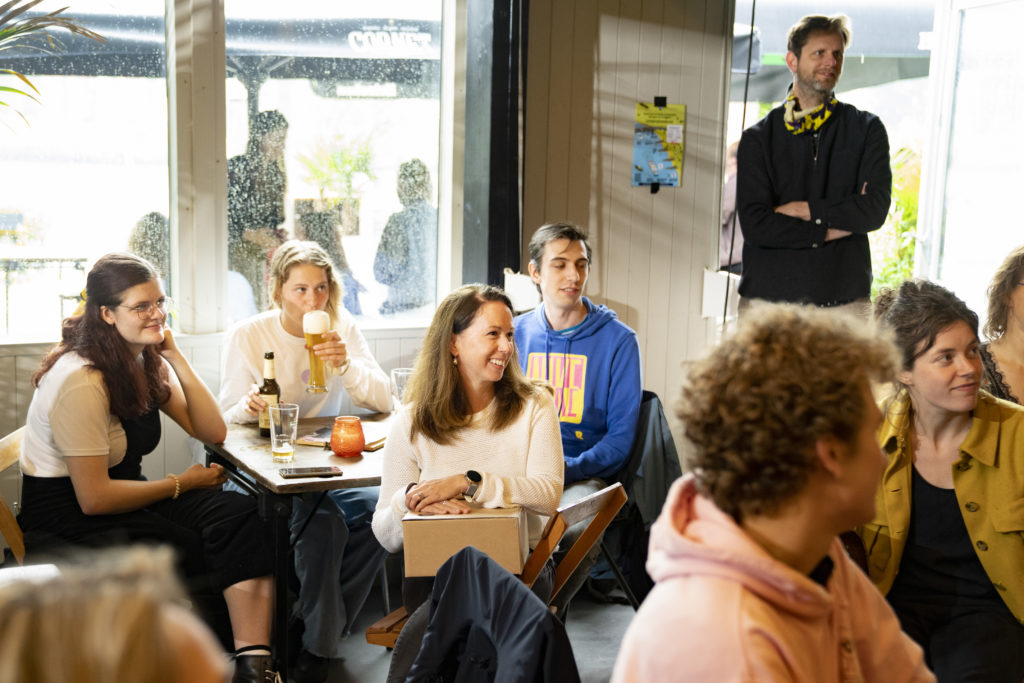 After having been part of the team for the past two years, they are moving on to other opportunities within and outside of the UU. Their contributions to the Da Vinci Project are greatly appreciated and have provided a solid foundation upon which the Da Vinci Project can be expanded. Prof. Marleen van Rijswick, Professor of International and Dutch Water Law at Utrecht University, was welcomed to the team. Her experience with interdisciplinary sustainability-related projects, such as the giant plastic whale sculpture that was visible at the Catharijnesingel to bring attention to sustainable water management, will be a great addition to the team and provide many opportunities for expansion.