On a sunny Sunday, the 10th of September, the Da Vinci Programme set its course with an enthusiastic Kick Off Day. Students from various faculties gathered together at Hof van Cartesius to meet with the inventors of the sustainability-focused programme to jointly begin the journey that will equip them with skills to become changemakers.
Throughout the day, students took part in a wide range of activities. Bert Weckhuysen, Hannie van Berlo, Fieke Sluijs, and Mariangela Biggiero introduced them to the core of the programme. Afterwards, participants took part in bonding games when they discovered each other's passions and motivations to join the programme.
"The kickoff was a creatively organized way to get to know the other students and the principles of the project!" ~ Tess, Da Vinci Project student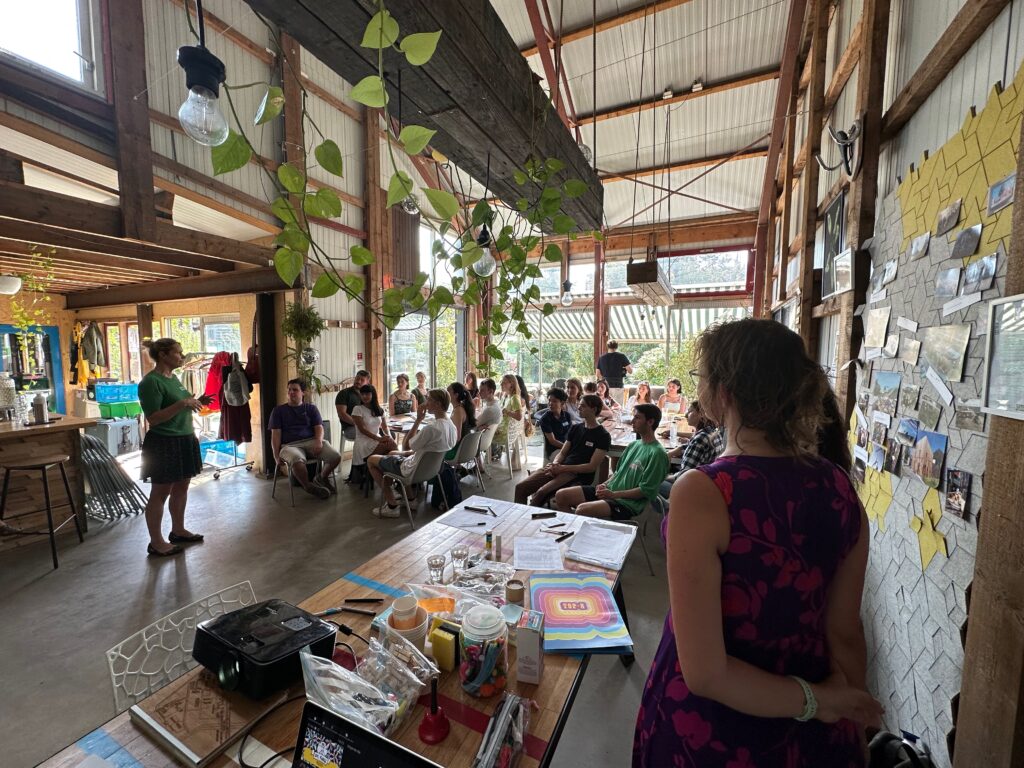 After the bonding games, Fieke Sluijs held an introductory workshop on Design Thinking. Students conducted short interviews with each other to identify non-sustainable behaviours and find a solution to them. They needed to use their creative thinking and art skills to create a prototype based on the proposed solution to the sustainability problem.
"I found the exercises fun because they sparked my creativity while also getting to know fellow students" ~ Chris, Da Vinci Project student
The session concluded with students being assigned to their groups and stakeholders, for whom they will design a prototype based on the sustainability problem. The kick-off day ended with members of the groups getting to know each other. This journey enabled students to grasp the program's essence and main goal while celebrating its remarkable diversity. It was an ideal preparation for the road ahead.
This article has been written by Pola Marcińczak, Da Vinci Project student