For the Da Vinci project, our team, IO Jamms, has been collaborating with the Open Food Chain. The Open Food Chain (OFC) is a public blockchain solution that tracks products from farmer to the end-consumer. The main goal of this tracking solution is to promote sustainability and transparency in the different industries. Currently the Open Food Chain is active in the juice industry with the Juice Chain, and their goal is to expand into more industries in the future.
Our task was to design an OFC website that provides potential partners with complete, clear, and easy-to-understand information about the concept of the OFC itself, the team, and the working of the traceability platform.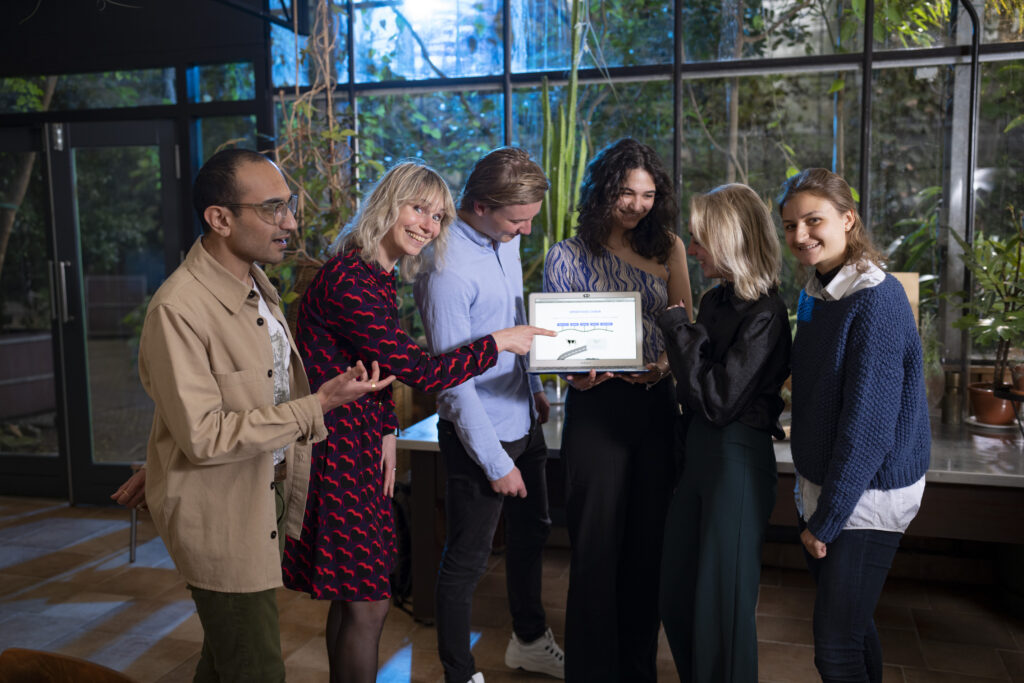 To find the best way to design the website for the Open Food Chain, we went through a process with several stages. The first stage is the empathizing stage, in which we got to know our clients, our target audience and the other stakeholders via interviews. After knowing who we're empathizing with, the problem statement could be defined: How might we trigger collaboration with potential partners by delivering relevant and clear information and knowledge via a website? Having this statement defined, we had to come up with several ideas on how to deliver value. Thinking in different frames enabled us to come up with lots of ideas that we've been pitching to several stakeholders, on which we received some valuable feedback. After the incorporation of the first rounds of feedback, we designed our first prototype, which was a video of a paper-prototype. This allowed the team and the stakeholders to visualize the ideas we had in our minds, allowing for more feedback to incorporate into the following prototypes… This process of iteration repeatedly took place for several rounds, enabling us to produce a prototype showing a ready-to-use, clear and informative website for OFC.
The thing that sets our team and all the teams in the Da Vinci project apart, is our interdisciplinarity. Our team is formed out of five students from different educational backgrounds, enabling us to share, and learn from each other's expertise and experience in our own fields. Working in this team encourages us to look across our disciplinary boundaries and to think outside of our frame. An interdisciplinary team is advantageous for broadening your comfort zone, and we can highly recommend working in a team like this.